Last year, I shared a series of pfSense Lab articles summarizing the knowledge and experience during my research on pfSense. At that time, I installed pfSesne on the Hyper-V virtual machine to practice. After searching, I deleted the entire pfSense virtual machine because there was no actual need to use it (I'm currently using Mikrotik as the main router in my house and am very satisfied with it).
At the moment, I am researching on the vSphere ESXi 7.0 virtualization platform, so I decided to reinstall pfSense on the ESXi virtual machine. Purpose to create internal virtual network, manage other virtual machines.
This article is a guide on how to install pfSense on ESXi 7.0 virtual machine
I. Set up virtual network on ESXi
1. Create Virtual Switch
By default, ESXi already has vSwitch0 available, which is connected to the external network through the machine's physical network card. I will create one more Virtual Switch with the name pfSense-LAN to use for the local network of pfSense.
Click on Networking
Switch to the Virtual Switches tab
Click Add standard virtual switch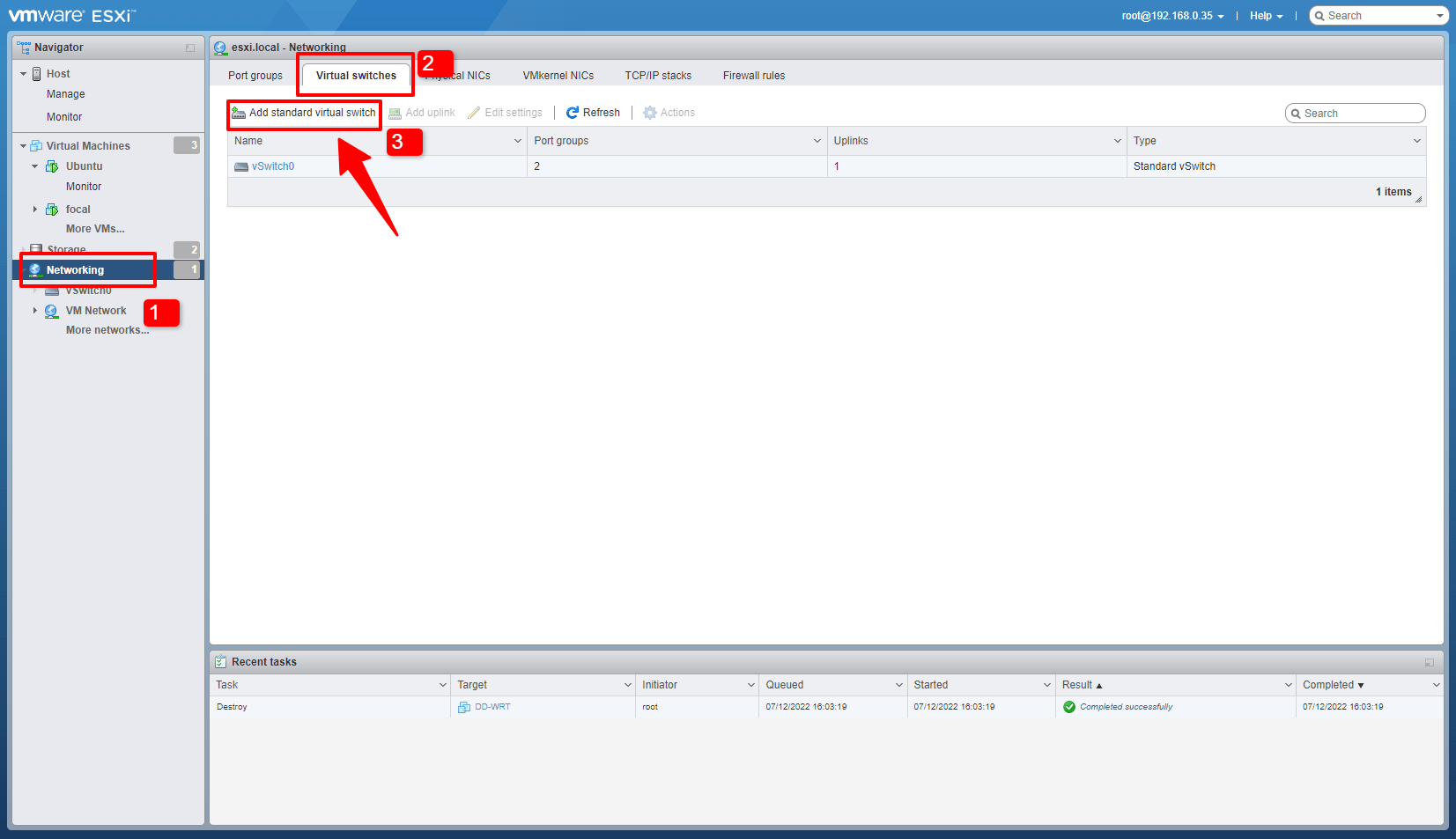 Name pfSense-LAN and click Add.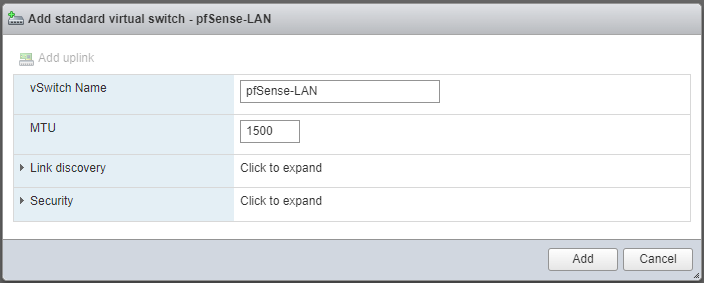 ESXi now has 2 virtual switches: vSwitch0 and pfSense-LAN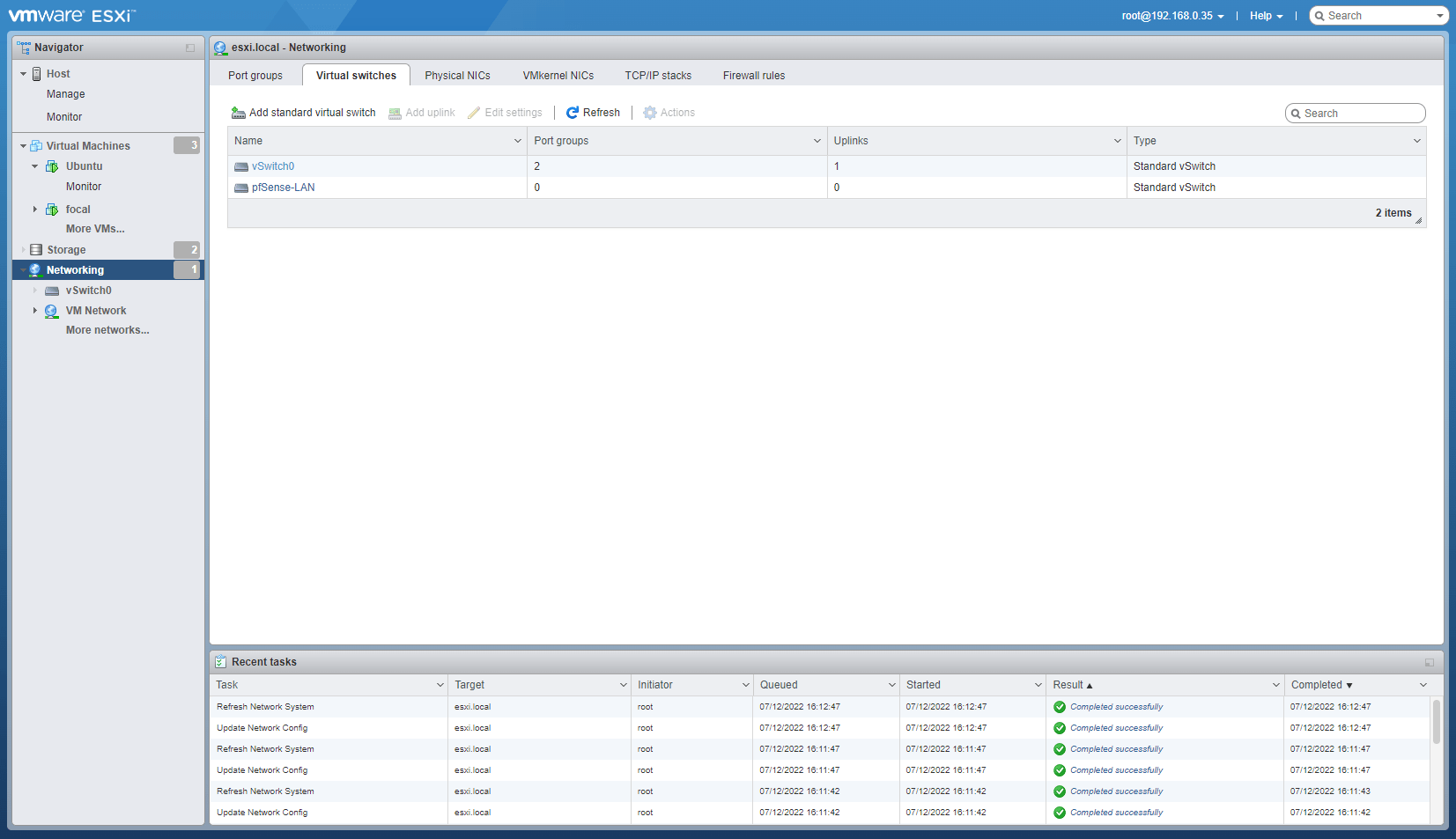 2. Create port group
Next, switch to the Port groups tab, click Add port group to create a new one.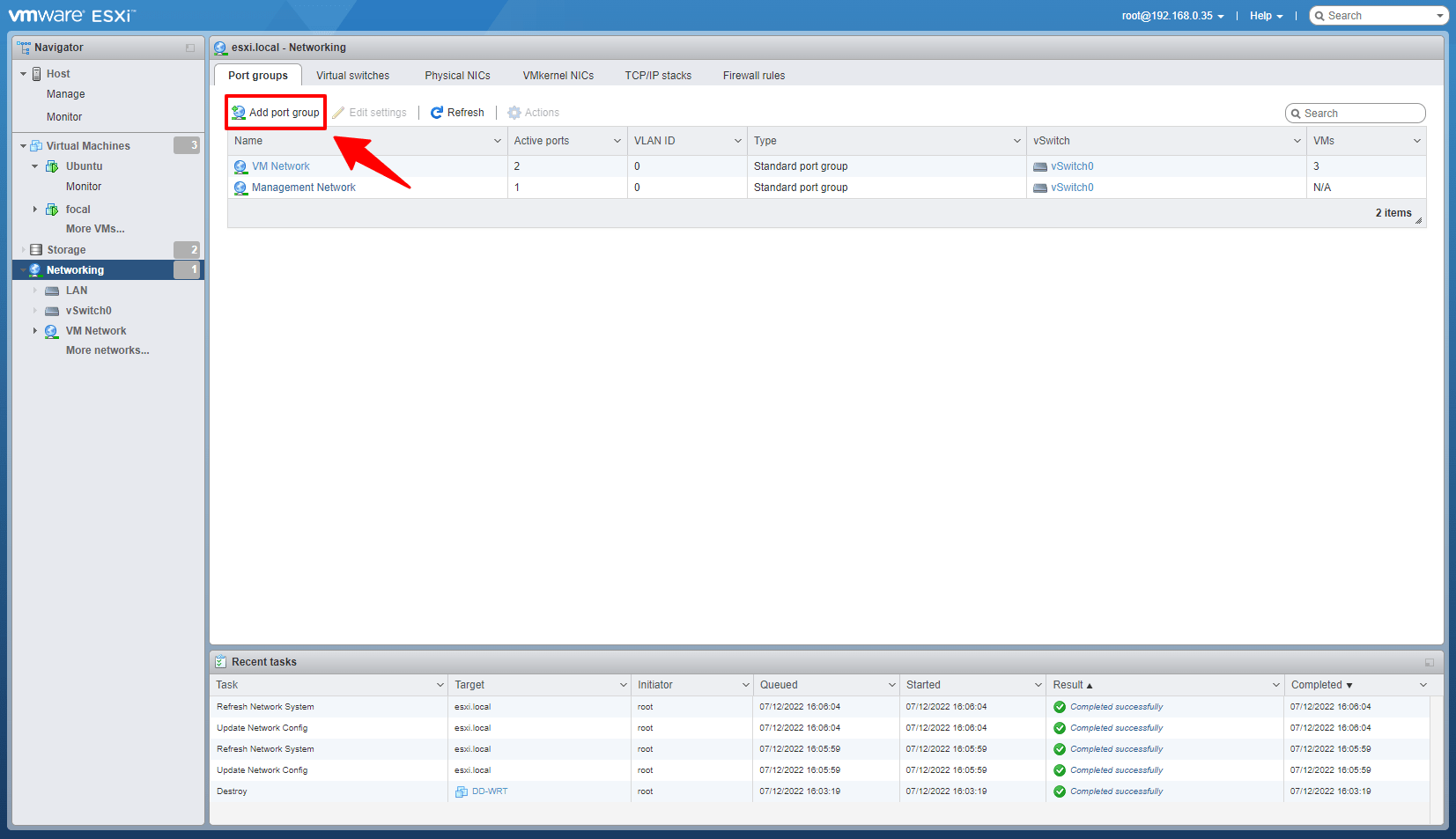 The first port group is named pfSense-WAN, and connects to vSwitch0. This port group will be used to connect to the WAN port of the pfSense virtual machine.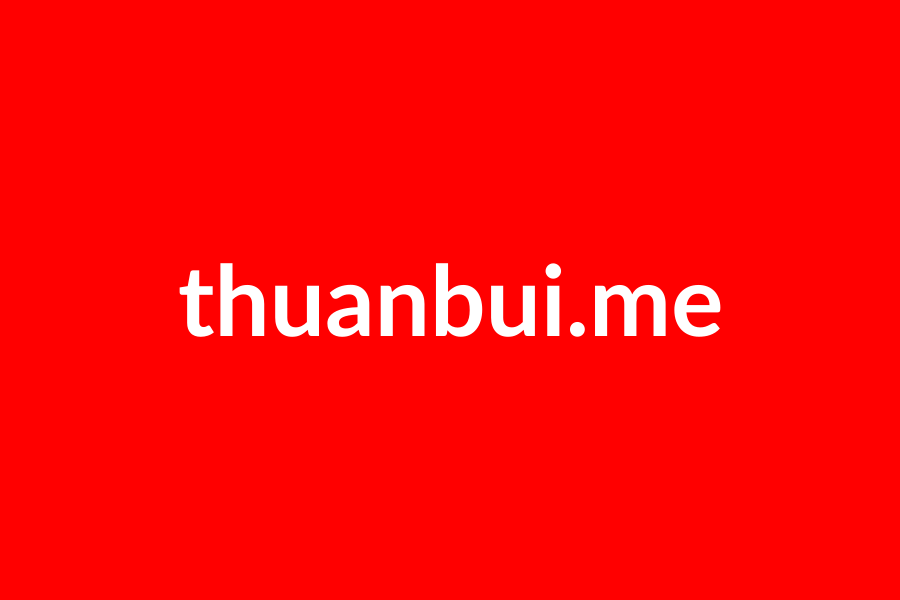 Create another port group with the name pfSense-LAN and connect to the virtual switch pfSense-LAN.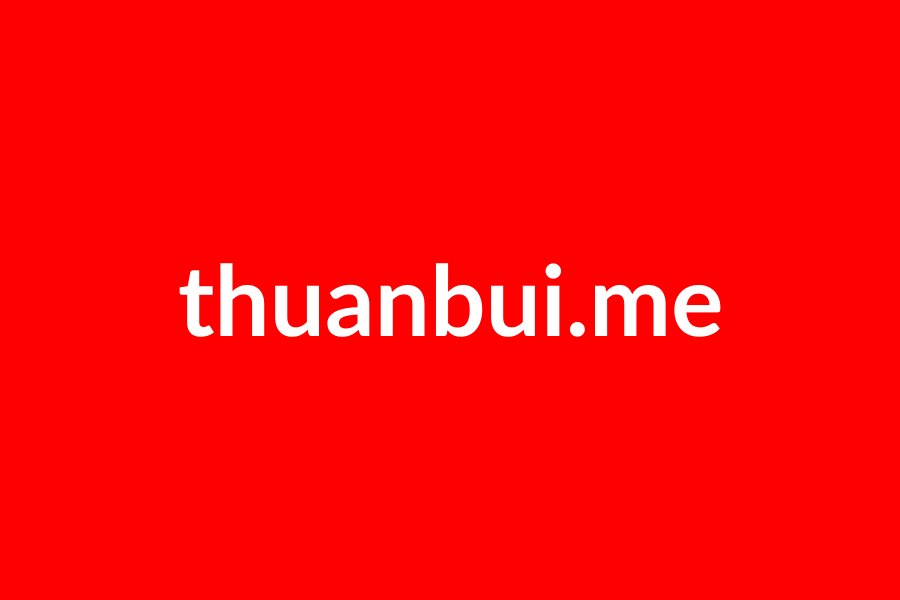 After creating, the port group entry will appear 4 things: VM Network and Management Network are the default of ESXi. And pfSense-LAN and pfSense-WAN have just been created.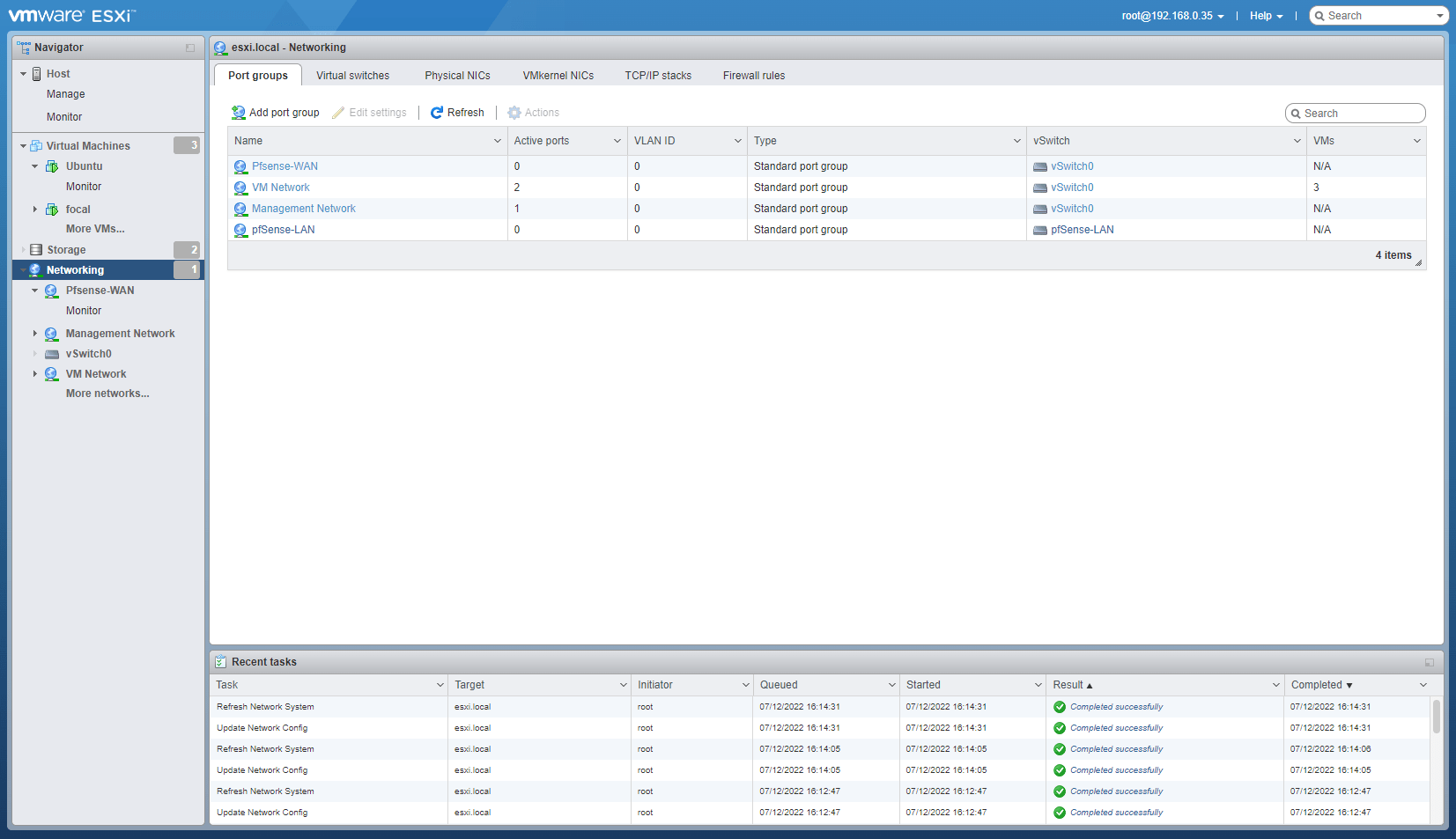 II. Download pfSense ISO to datastore
Access pfSense's website and download the latest installation ISO to the ESXi datastore. I have SSH access to the ESXi server to download
wget http://sgpfiles.netgate.com/mirror/downloads/pfSense-CE-2.6.0-RELEASE-amd64.iso.gz
The ISO file after downloading is in gz compressed format, so it is necessary to perform additional decompression operations
gzip -d pfSense-CE-2.6.0-RELEASE-amd64.iso.gz
III. Create a new virtual machine for pfSense
Create a new virtual machine on ESXi by following these steps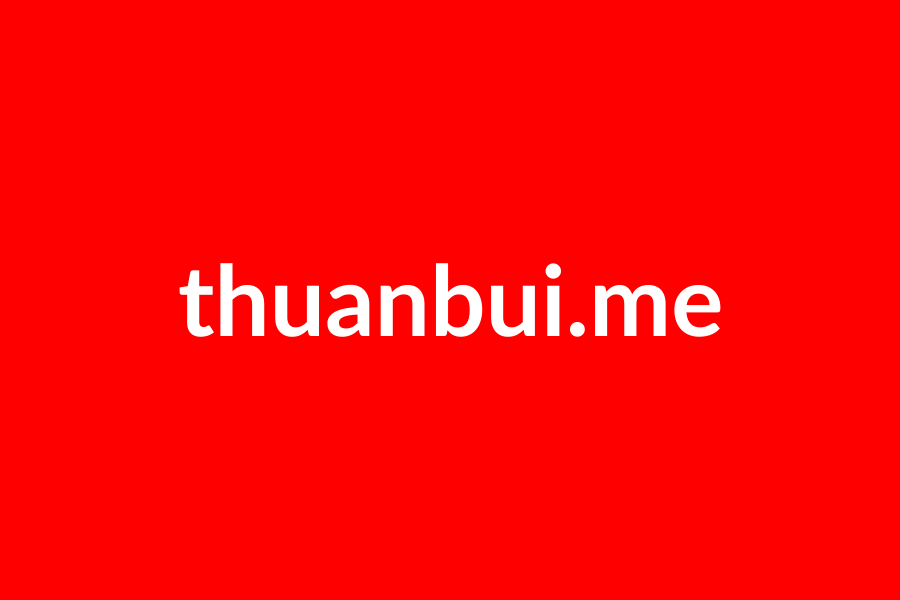 Name the virtual machine: pfSense
Guest OS family: Other
Guest OS version: FreeBSD 12 (64-bit)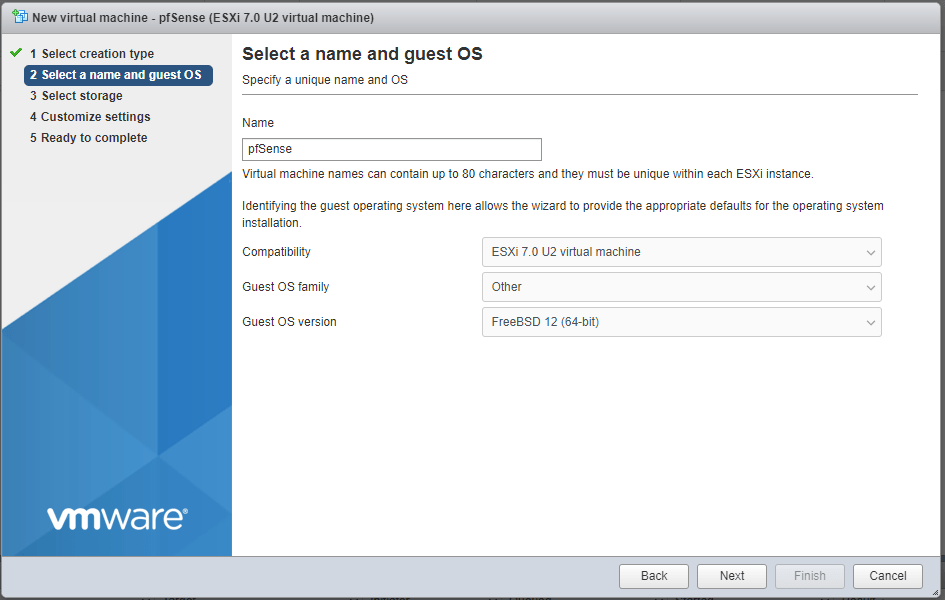 Select datastore to save the virtual machine.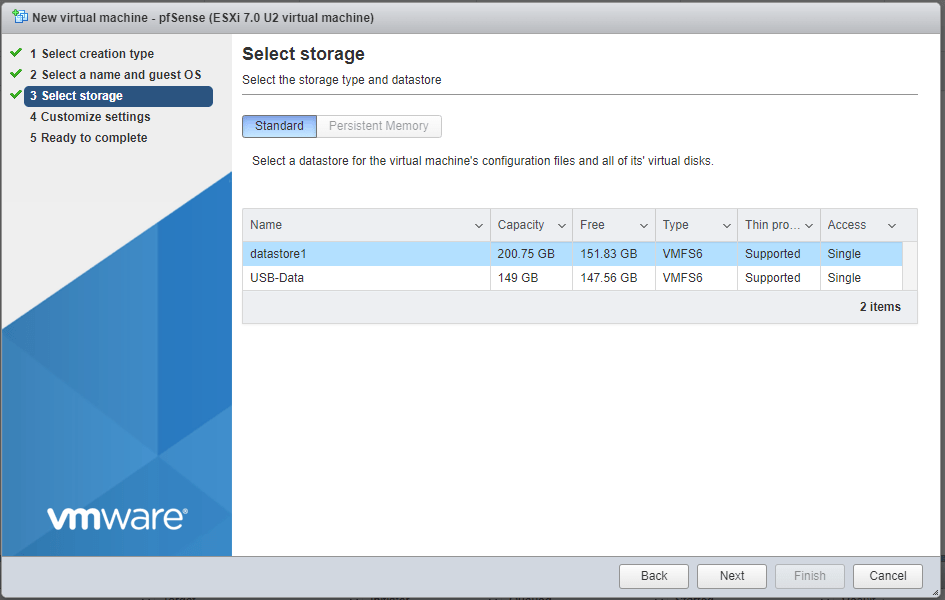 Customize the virtual machine configuration according to your needs. I choose the parameters as follows
CPU: 1
Memory: 2048 MB
Hard disk: 16 GB
CD/DVD Drive: Select ISO file of pfSense
Click Add network adapter to create an additional network card for the virtual machine.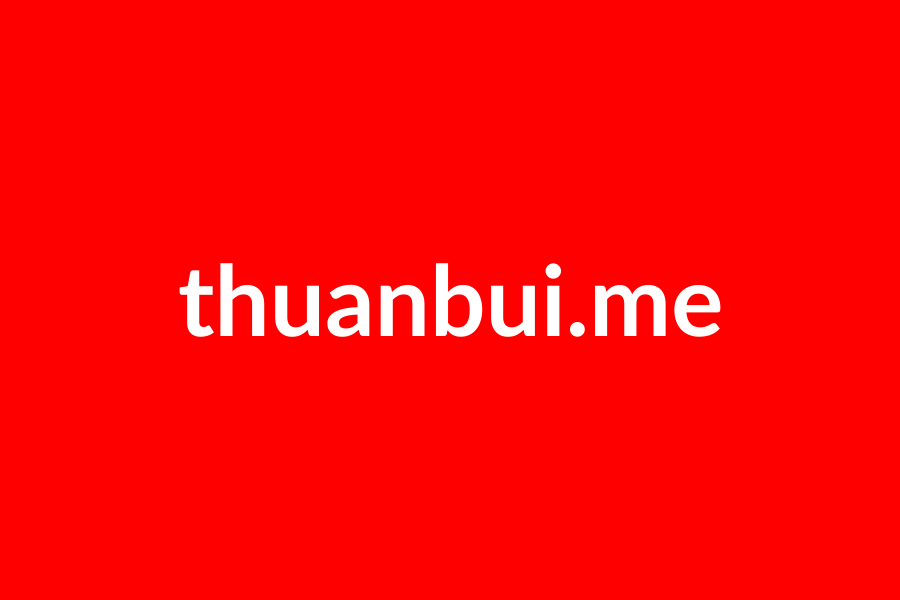 1 network card will connect to pfSense-WAN. 1 network card connected to pfSense-LAN. Note: need to adjust the Adapter Type of both to E1000e. As a result, pfSense will automatically detect WAN and LAN ports after the installation is complete. If you leave the default VMXNET 3, you have to do an extra step to set up the network port when starting pfSense for the first time.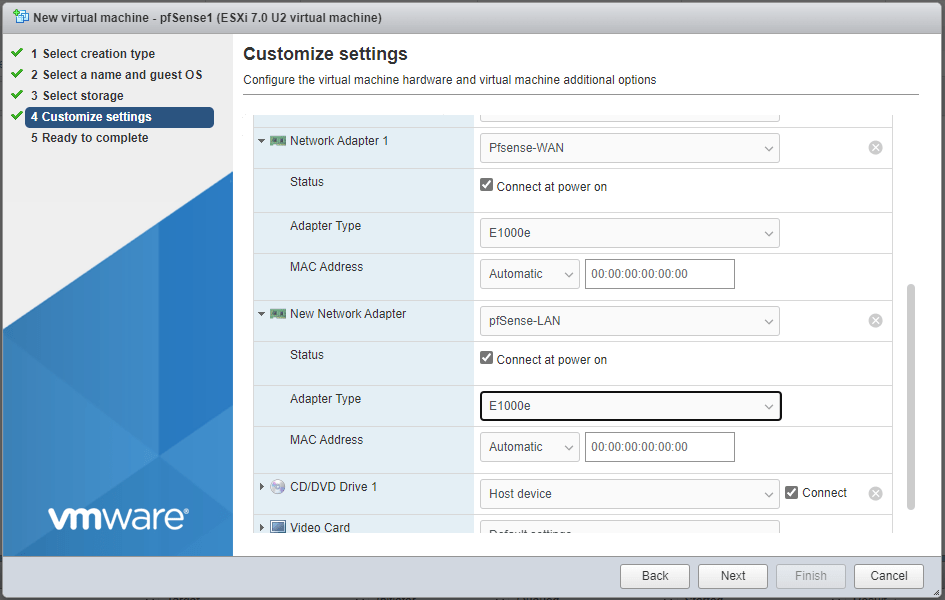 Click Finish to create a new virtual machine.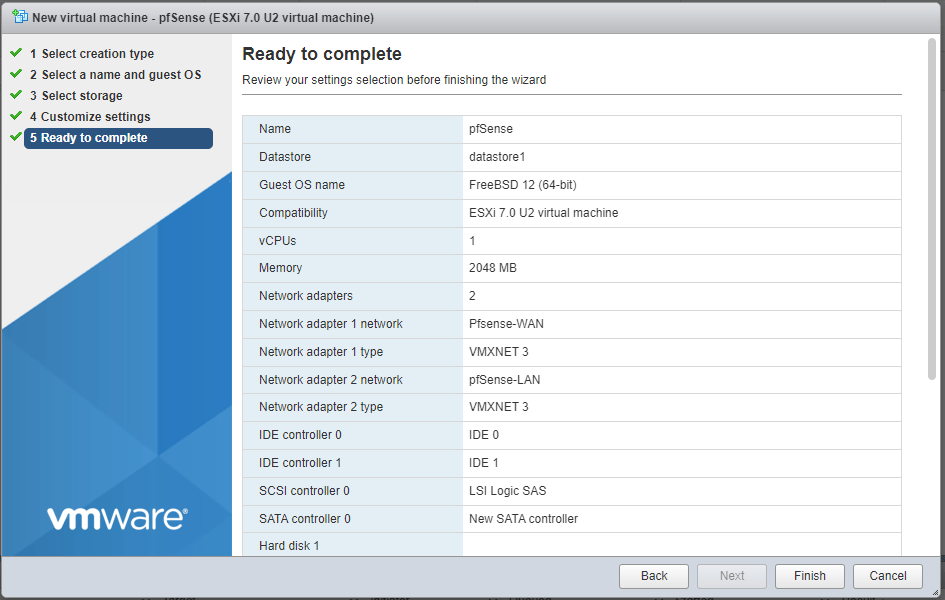 IV. Install pfSense
Start the virtual machine and start installing pfSense following the steps below
Click Accept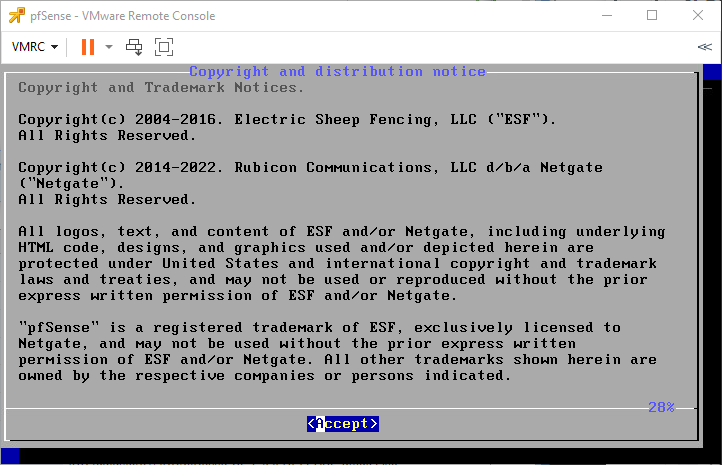 Select Install pfSense, click OK
Keep the default keymap, press Select to continue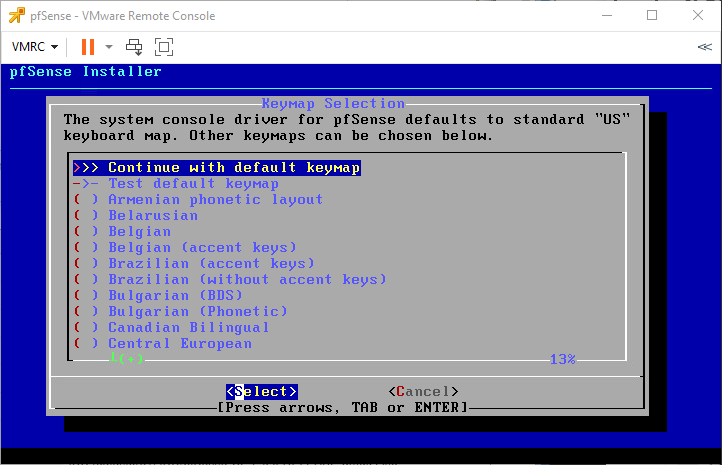 Select Auto (ZFS) and press OK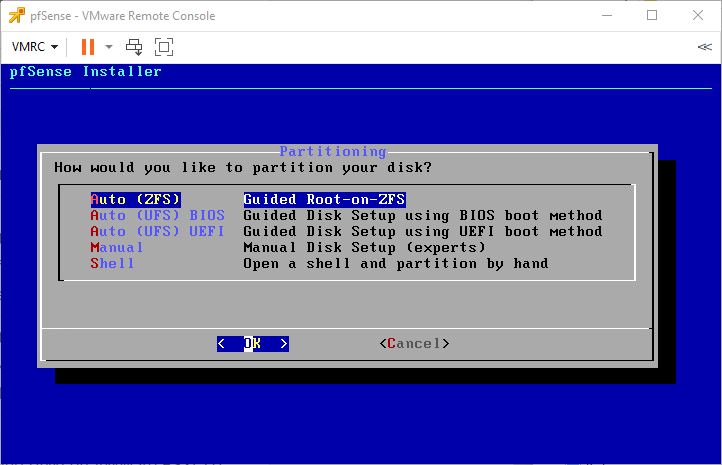 Keep defaults and click OK
Select VMware Virtual disk and click OK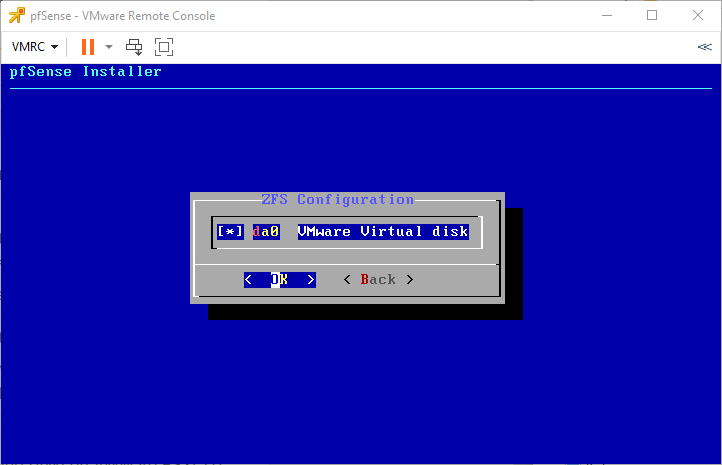 Click Select to confirm the installation of pfSense on the virtual machine's hard drive.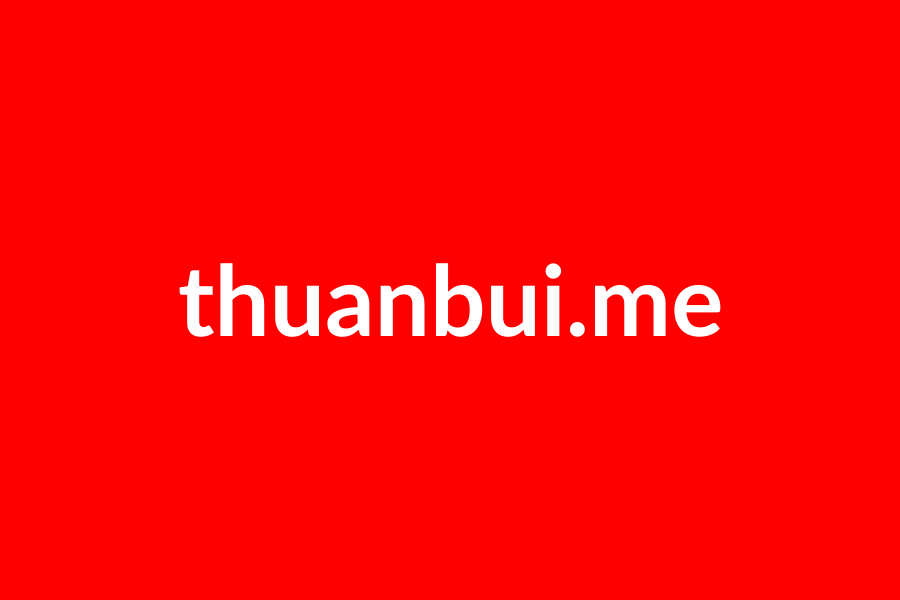 Confirm YES one more time.
After the installation is complete, select No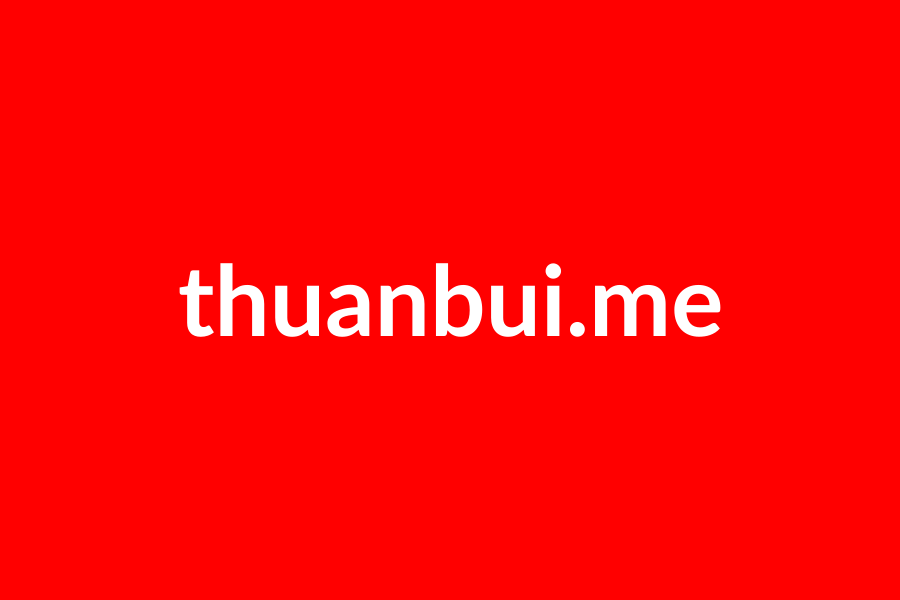 Then select Reboot to restart the virtual machine.
At first boot, pfSense will automatically recognize the available WAN and LAN ports.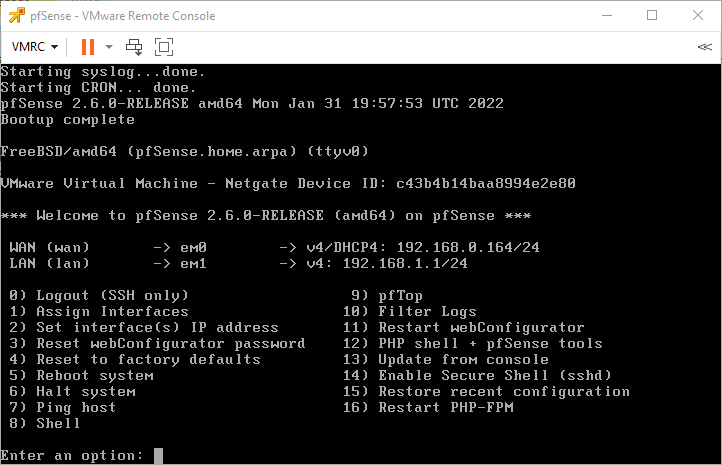 V. Install Open VM Tools
In the console of pfSense, type 8 then press Enter to access the shell. Next, type the command pfctl -d to disable the packet filter feature. Thanks to that you can access pfSense by WAN IP address 192.168.0.164
Use a web browser to access the address https://192.168.0.164 and login to pfSense with default account username: admin / password: pfsense
Then access the Package Manager to install Open VM Tools.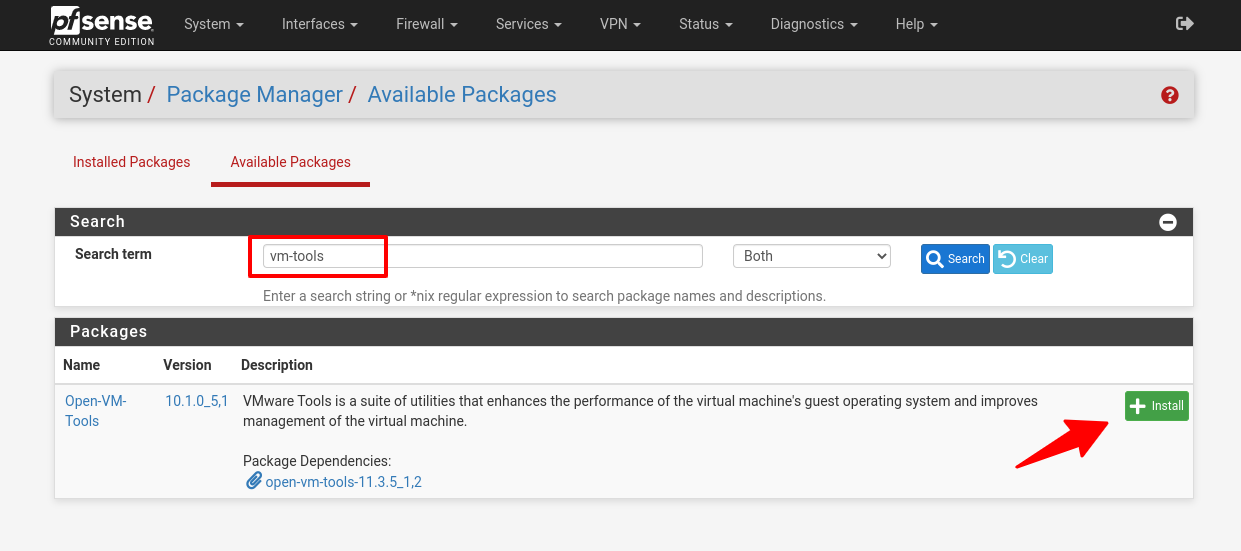 After the installation is complete, ESXi will receive detailed IP address and Storage information from pfSense to display on the web client as shown below.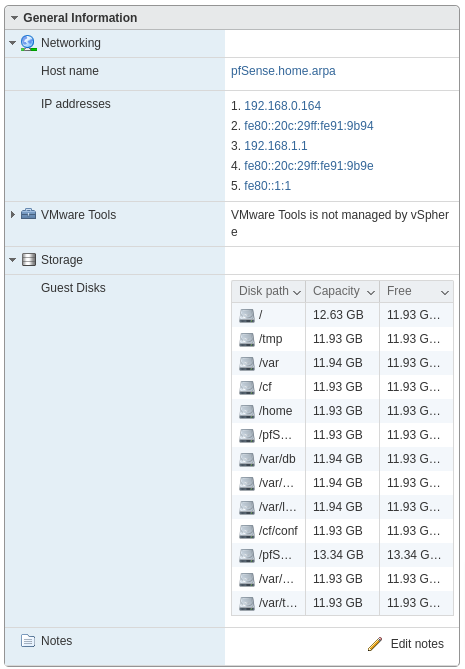 Install pfSense on ESXi 7.0 virtual machine and that's it.
BECAUSE. Instructions for using pfSense
You can refer to more articles on how to use pfSense below.
pfSense Lab – [Pt 1] Setting up a virtual network with pfSense and Hyper-V
pfSense Lab – [Pt 2] Install pfSense 2.5.x on Hyper-V virtual machine
pfSense Lab – [Pt 3] Basic configuration for pfSense
pfSense Lab – [Pt 4] Manage accounts, configure SSH Server, DHCP Server
pfSense Lab – [Pt 5] Configure VLANs for pfSense
pfSense Lab – [Pt 6] Configure Dynamic DNS
pfSense Lab – [Pt 7] Setting up Captive Portal on pfSense
pfSense Lab – [Pt 8] Configure PPPoE Server, PPPoE Client
pfSense Lab – [Pt 9] Configure LAN bandwidth limit
pfSense Lab – [Pt 10] Configure Dual-Wan Load Balancing (load balancing) & Failover (fallback mode)
pfSense Lab – [Pt 11] WireGuard VPN configuration and automatic routing
[ESXi] Install pfSense on ESXi 7.0 . virtual machine
If my article has provided valuable insights and information to you, consider showing your appreciation with a virtual pat on the back or a kind message. Your encouragement will drive me to continue creating and sharing informative content. Thank you for taking the time to read!