"Ready to take control of your network and enhance the security of your system? Look no further! In this article, we will guide you through the process of configuring a static IP and enabling SSH on your device. With a static IP, you'll enjoy a stable and consistent connection, while SSH will allow you to remotely access your device securely. Say goodbye to unreliable connections and hello to a smooth and secure network setup. Let's get started!
I. Static IP Configuration
By default, the ESXi server will receive a dynamic IP from the router via the DHCP protocol. I will change it to static IP (Static IP) for easy management later.
Log in to the ESXi Web UI, select Networking, select the VMkernel NICs tab, then click vmk0
Click Edit settings to edit parameters

In the IPv4 settings section, select Configuration: Static and adjust the Address and Subnet mask to correspond to the current local network settings. Click Save to save.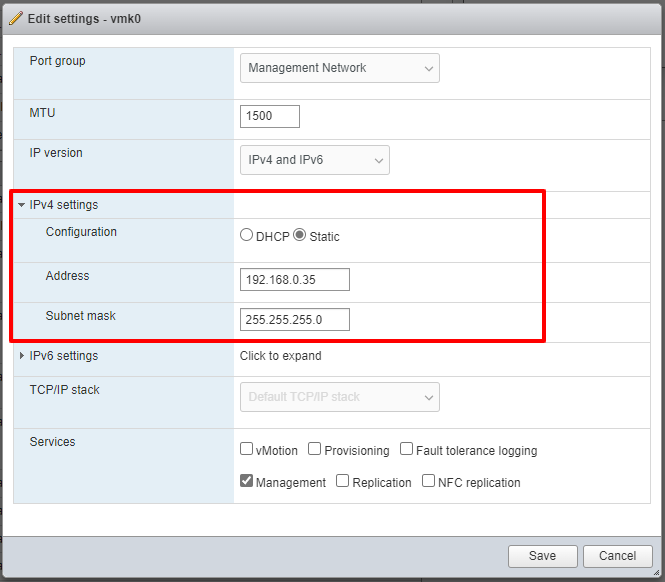 Re-access the Web UI under the new IP address. Then restart ESXi (click Host, select Reboot).
After rebooting, it is necessary to adjust the Primary DNS Server for the system.
Click on the item Default TCP/IP stack
Click Edit settings.
Enter the IP address of the Primary DNS server.
Click Save to save.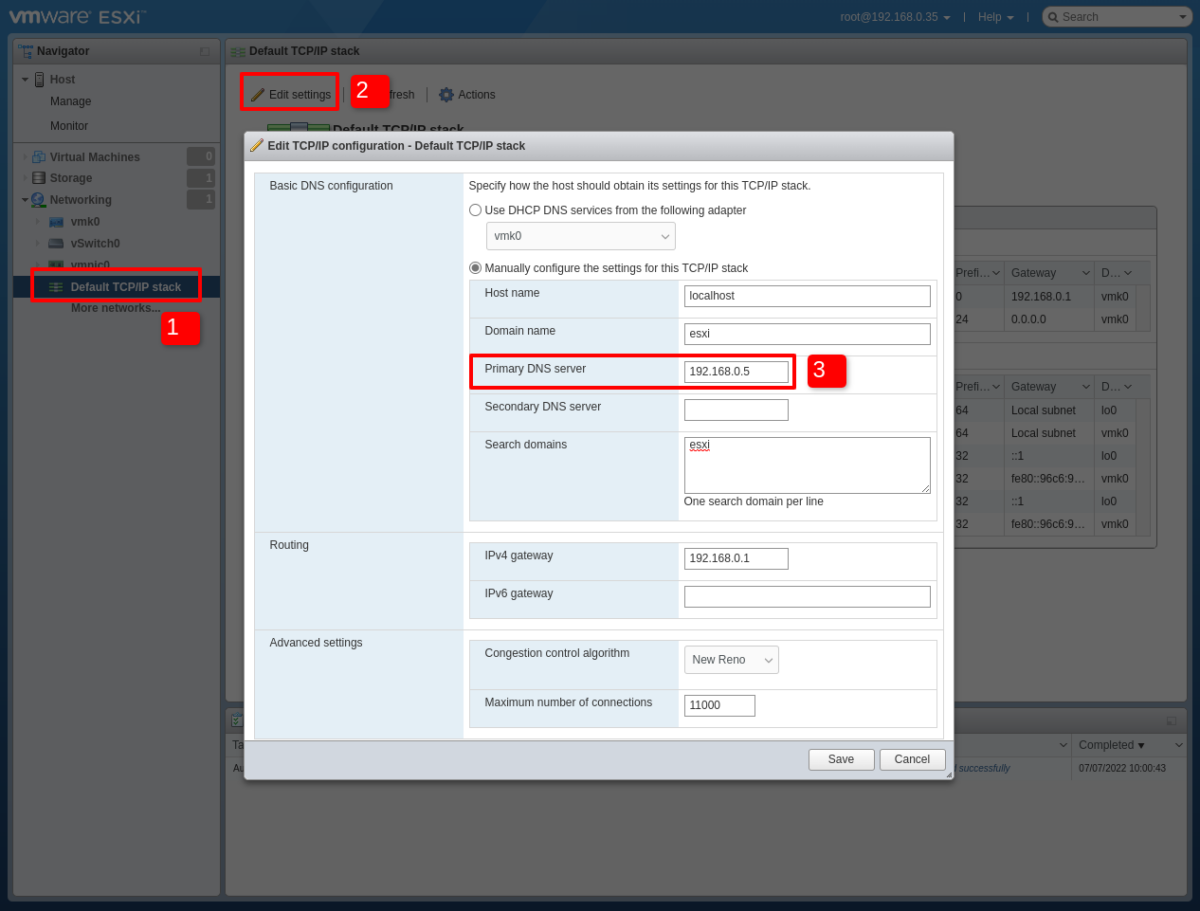 It is done. The ESXi server now has a Static IP.
II. Enable SSH
Quickly enable SSH on ESXi by clicking the Actions button ? Services ? Select Enable Secure Shell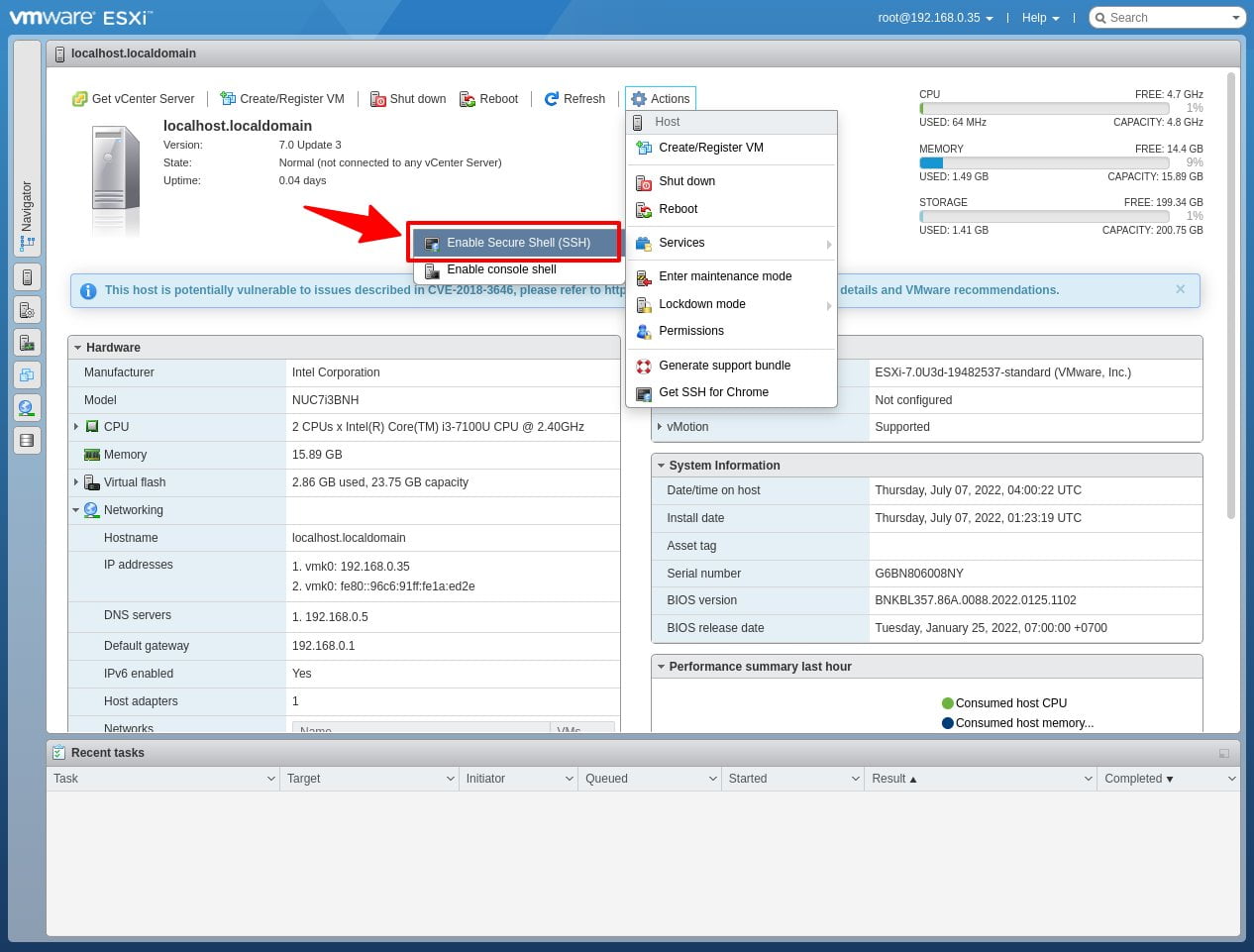 Login with SSH to ESXi using username root and the password used to log in to the Web UI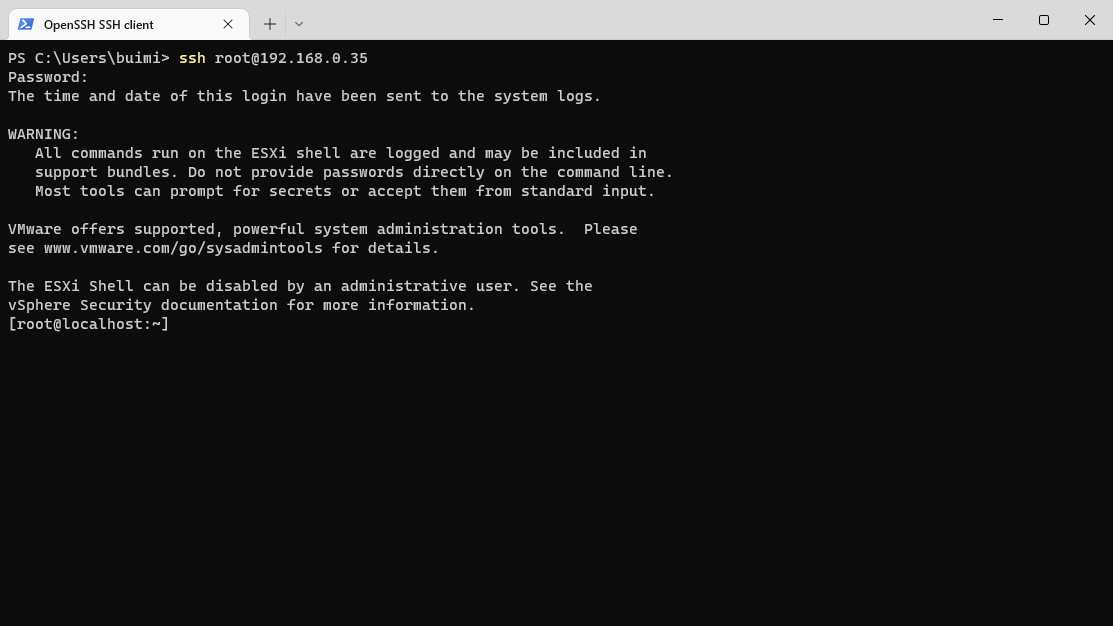 With this action, SSH will be disabled if you restart ESXi.
If you want SSH to always be enabled every time you start up, you need to access the Manage section, select Services, select the TSM-SSH item, and click the Start button to activate.
Click next to Actions, select Start and stop with host.
If you found my article informative and helpful, feel free to share your appreciation with a kind comment or a virtual thumbs up. Your support will fuel my motivation to continue creating and sharing valuable knowledge. Thank you for reading!
Note: If you need technical support, please send your questions directly in the Discussion section below, I will reply soon. Don't ask in Love Jog fanpage, there will be no response!